On April 7th, 2023, Centerville Elementary celebrated the love for arts in a school wide Art Day. This time, I was invited to come share my experience as an author with four 2nd grade classes. As always, it was so much fun. Turns out that school visits are the funnest part of being an author.
Mrs. Jones, the media specialist at Centerville, contacted me in early October 2022 to set up this event (even before Santiago's Dinosaurios was published!) I can tell this was a carefully planned event, put together with a lot of love for all the students. Art Day had the participation of different guests involved in arts, from baking and quilting to dancing and singing, among many others. Centerville celebrated the first event of this kind since Covid, so it was a very cheerful day for everyone involved.
In my case, it was nice to read my story and share about my journey with four different classes. I was located in one classroom, and once our 30 minute time slot was up, classes rotated and new students came to see me. Even though all the children I spoke with that day are all second graders, the classes were each very unique, as were their questions.
I enjoyed being able to sit really close to the students in this format of visit (the children were sitting on the carpet, right next to me). Like in most elementaries, Nico and Lupe were a big hit that day. We even got to take pictures with the whole class. Some kids got to hold the dinos while others hold books.
Sadly I can't share those cute pictures here because of the privacy of the students, but I have this one as a souvenir of such a wonderful experience.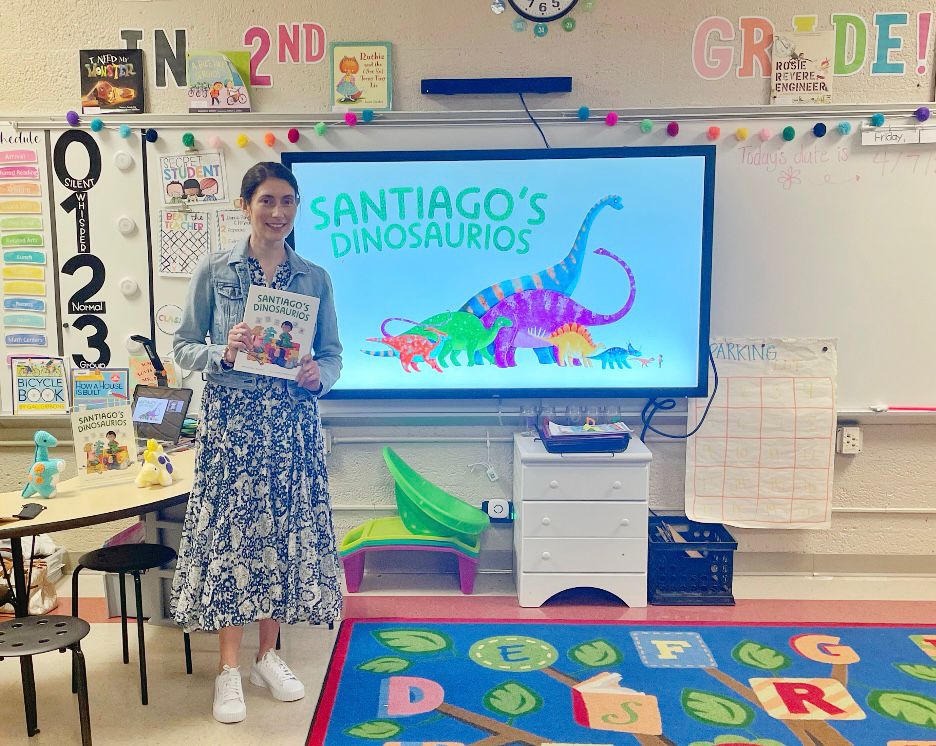 At the end of the event, all the artists were invited to the school's cafeteria for a delicious lunch where we got to get to know a little bit about each other.
Another special event for the books and Santiago's journey. I'm very thankful for all the amazing opportunities I've received. 🦕 🦖
Thanks for reading!
Cover photo by Jadson Thomas.