On January 24th, 2023 I had the pleasure of participating in the literacy night organized by Mrs. Lindsay Smith, ESOL teacher from Cedar Grove Elementary.
Mrs. Smith selected Cotton Duck Café in West Pelzer, SC to be the place for the event, in which I got to meet some of her wonderful ESOL students and their Hispanic families. First of all, let me tell you that Mrs. Smith chose the perfect place. I absolutely loved this Café, not only it was very welcoming, warm and cozy, but the coffee was really good (I can recommend the lattes) and the owners are very kind. My husband even brought a bag of coffee home and we've been enjoying it in the mornings for the past few days. I really recommend you check them out.
For literacy night, Mrs. Smith brought delicious snacks for everyone attending and the Café offered steamy hot chocolate which everyone enjoyed before the read aloud.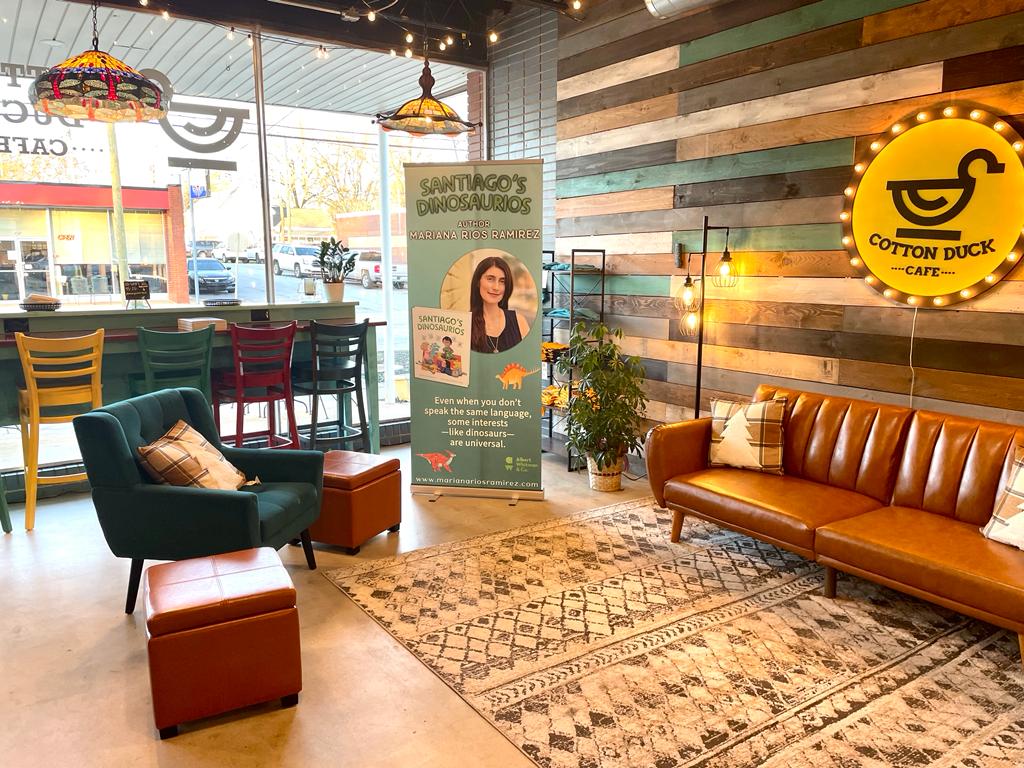 At 6:00 pm it was time to start. Mrs. Smith introduced me and I was able to speak in Spanish with the children and their parents. I told them a little bit about me and also about what inspired me to write the story. It was really nice to be able to use my language to connect with the kids. For the read aloud, I had the support of the Mrs. Nayibe Molina Riddle, who is an Anderson District One translator. I read a book's spread in English and then she translated it in Spanish. I loved hearing the story in Spanish. It was very special and I hope that one day there will be a Spanish edition of Santiago's Dinosaurios.
Something that I appreciated a lot in this event is that each child was gifted with a book from the school, so the kids were able to have it with them and follow the story along as Mrs. Riddle and I read it aloud. At the end of the event, I signed all the copies and each student received a bookmark, a word search activity and a sticker.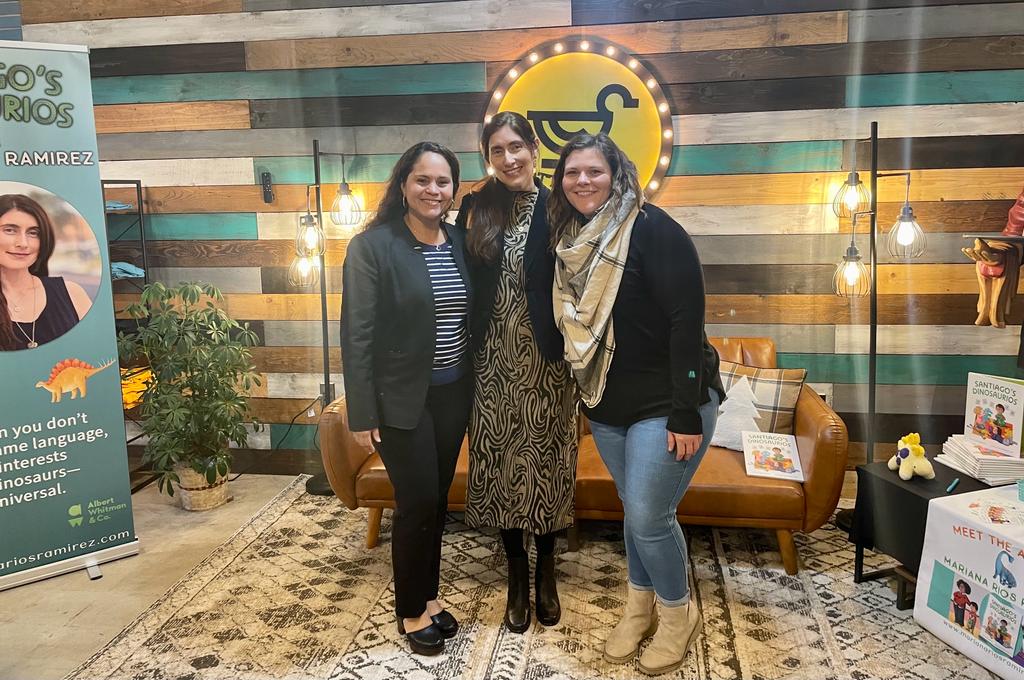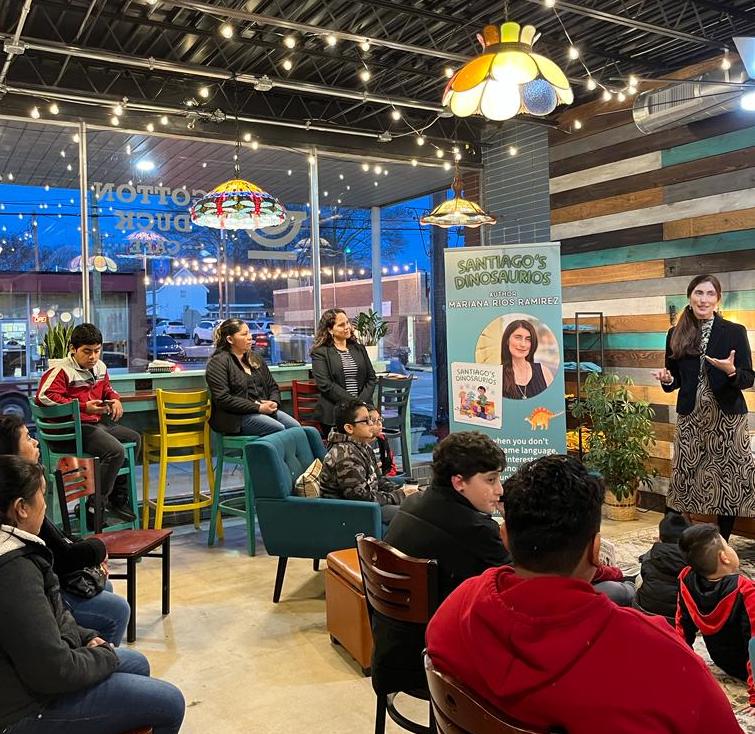 After the book signing, we wrapped up another successful and unforgettable event. I've been lucky because I've had the chance of experiencing different type of author events in a variety of places: museum, library, school, independent bookstore, a friend's house and now a coffee shop. Each experience has had its own unique charm and I'm very grateful for each one of these amazing opportunities. Thanks so much for a wonderful night Mrs. Smith, Mrs. Riddle, and Cotton Duck Café!
I can't wait to see what comes next for Santiago, but for sure I'll be writing about it and sharing with you all. Thanks for reading! 🦕 🦖
Cover photo by Archie Binamira.