I'm thrilled to share that I was invited by award winning author and writing coach Rosie J. Pova to be a guest speaker in this wonderful upcoming Picture Book Seminar created for aspiring authors.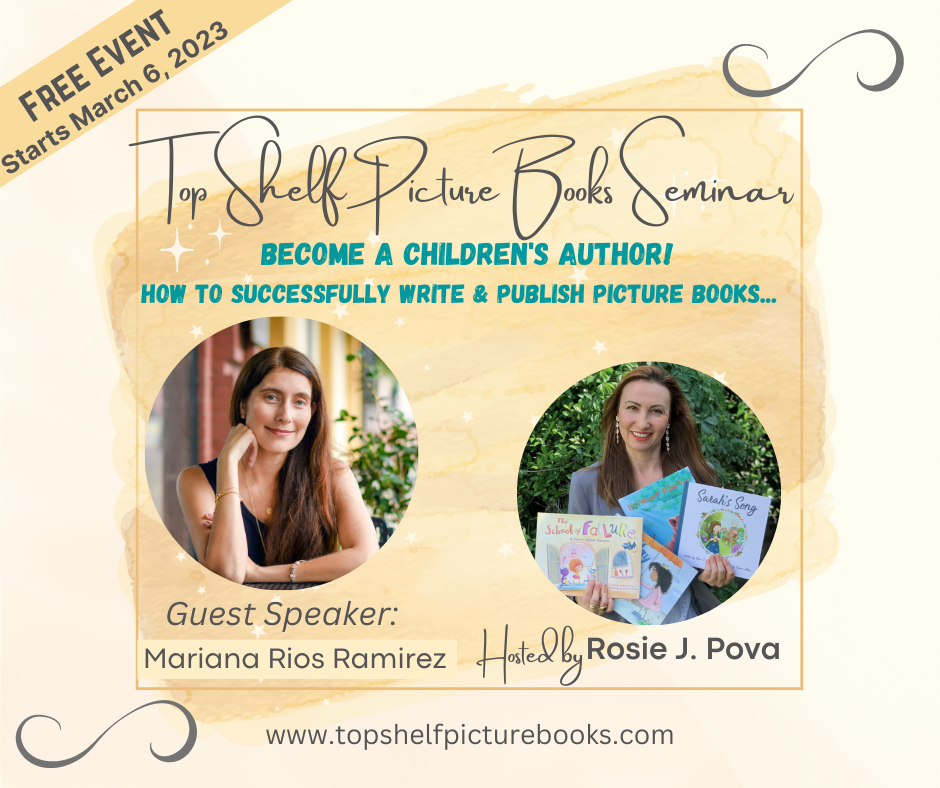 If you are thinking about writing books for children and don't know where to start, this would be a great place to do it, since it's a FREE opportunity to listen to talented authors talk about their experiences in their paths to publication. Learn about what obstacles they've faced, what mistakes they've made, how they achieved success, and what they've learned along the way in this adventure full of ups and downs.
Besides, there are also invited editors that will be sharing their views about the current state of the publishing world, theirs wishlists, how they work with their authors, and much more.
Check out the rest of the guest speakers. This is an event that you don't want to miss! It starts on March 6th!
For more information and for registering, please click HERE.
Thanks for reading and please help us to spread the word with the PB writers in your life.
Cover photo by Pixabay.