Today I want to share with you a very interesting and heartwarming conversation I had with my fellow Musa and picture book author Anna Orenstein-Cardona, regarding her newly released book The Tree of Hope 🌳
I had the opportunity to interview Anna before her book's launch date. For me it was very exciting to share with her the anticipation of her debut book while we enjoyed a cafecito during a zoom call. We talked about her experience writing The Tree of Hope and her journey as children's book author among other things .
I loved learning more about the story behind this book, which is based on real life events of the aftermath of Hurricane María hitting the island of Puerto Rico in 2017. As the title states, the book shares the story of the beloved banyan tree that stood tall and proud guarding the gate of San Juan for over 100 years and how it was uprooted by the hurricane's winds. However, the story is also about the community that came together to save the tree while they all suffered from the effects of such a devastating natural disaster, proving there's truly still hope after the storm.
I invite you to read the complete interview in the Las Musas blog. I hope you'll enjoy it as much as I did.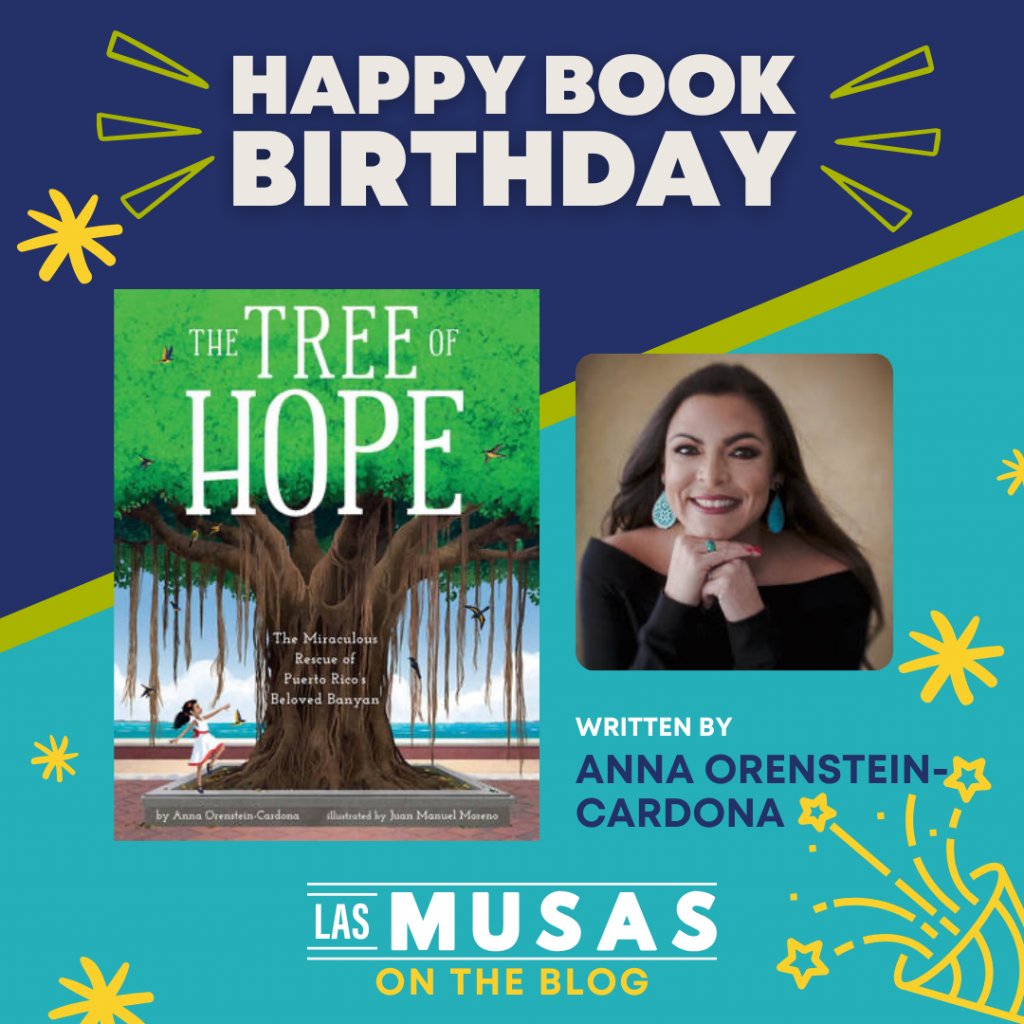 Cover photo by Ankit Bhattacharjee.