Today I want to share with you my experience with my first ever event as a children's book writer, a Dino Day in the Museum of Natural Sciences at Whiteville, North Carolina. It was truly RAWRSOME!
I was invited to this wonderful event by my critique partner, Tonnye Fletcher. She is a member of the Columbus Council of NCRA (North Carolina Reading Association) and she and her team put together this amazing Dino Day in which I got to read Santiago's Dinosaurios. I was lucky that Tonnye found the perfect spot for my book, the Museum of Natural Sciences at Whiteville, which even has a dino!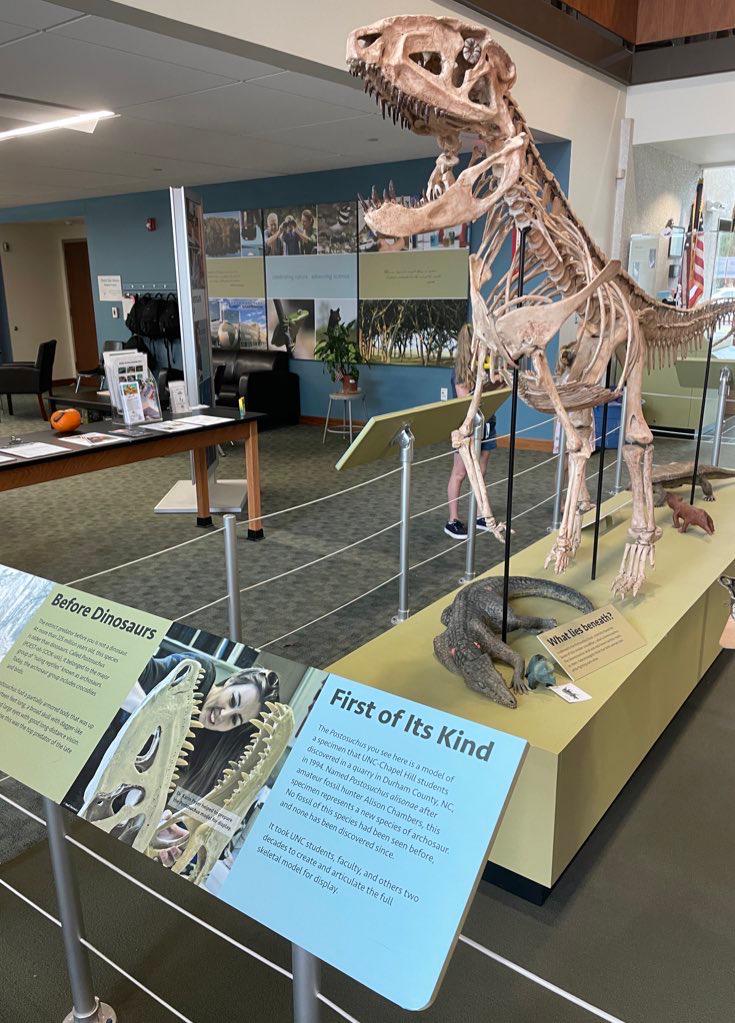 During the event, Santiago's Dinosaurios books were sold and I got to sign them for the children. That was a dream come true and a very special moment for me. I'm so happy that I was able to share it with my family, who are my biggest supporters. My daughter helped me hand out bookmarks, coloring pages and stickers for the children. My son was in charge of taking photos and he did a great job while my husband was ready to help with whatever I needed, and he also he set up the book signing "stand".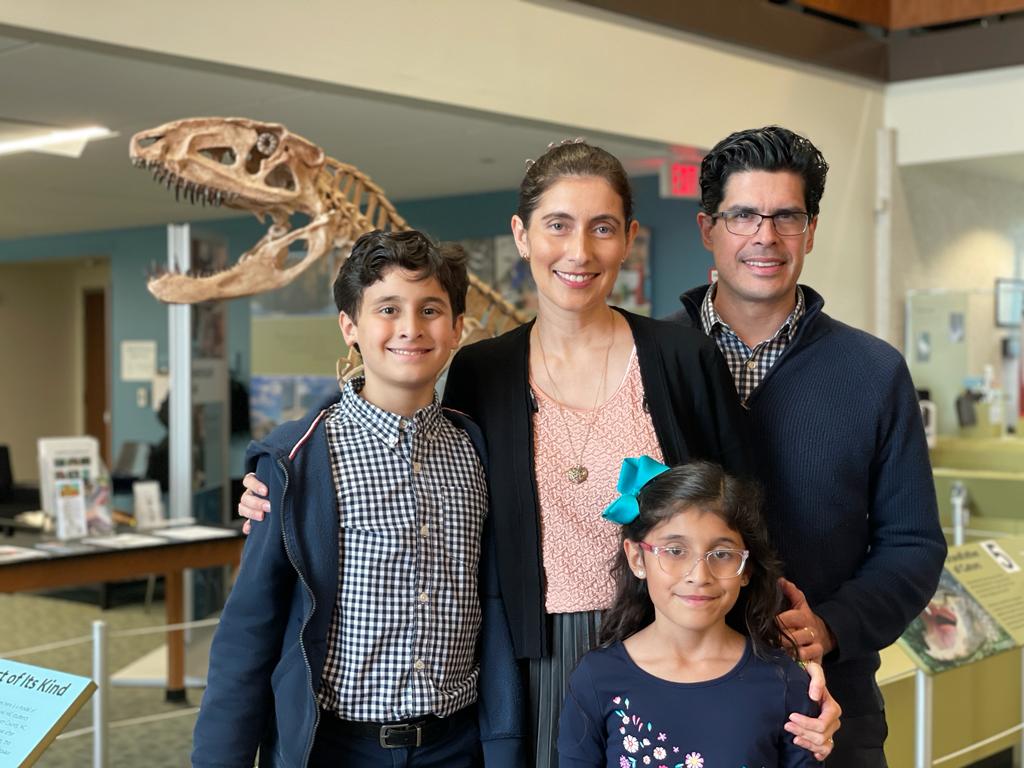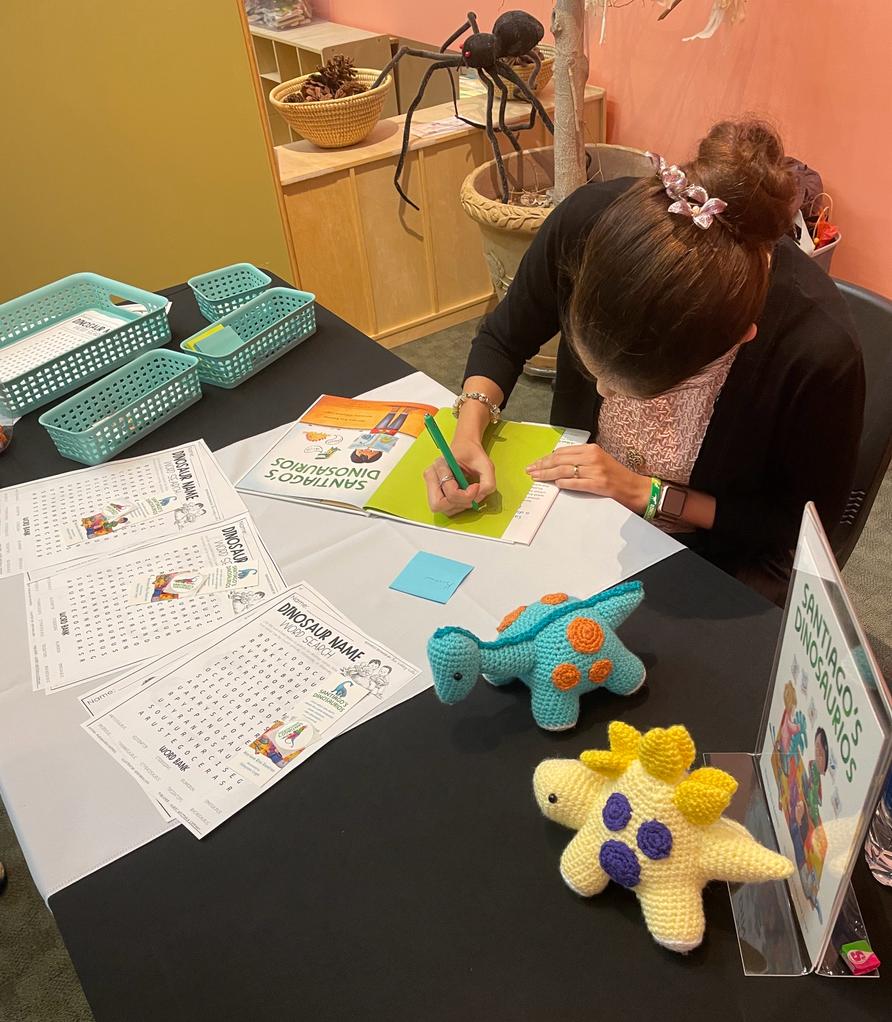 Besides the read-aloud and book signing, the kids who attended the museum were able to enjoy different dino theme activities such as a fossil dig and a scavenger hunt. It was so much fun for the families! And when it was over, I was pleasantly surprised to find the following chalk drawings outside the museum. They surely made me smile!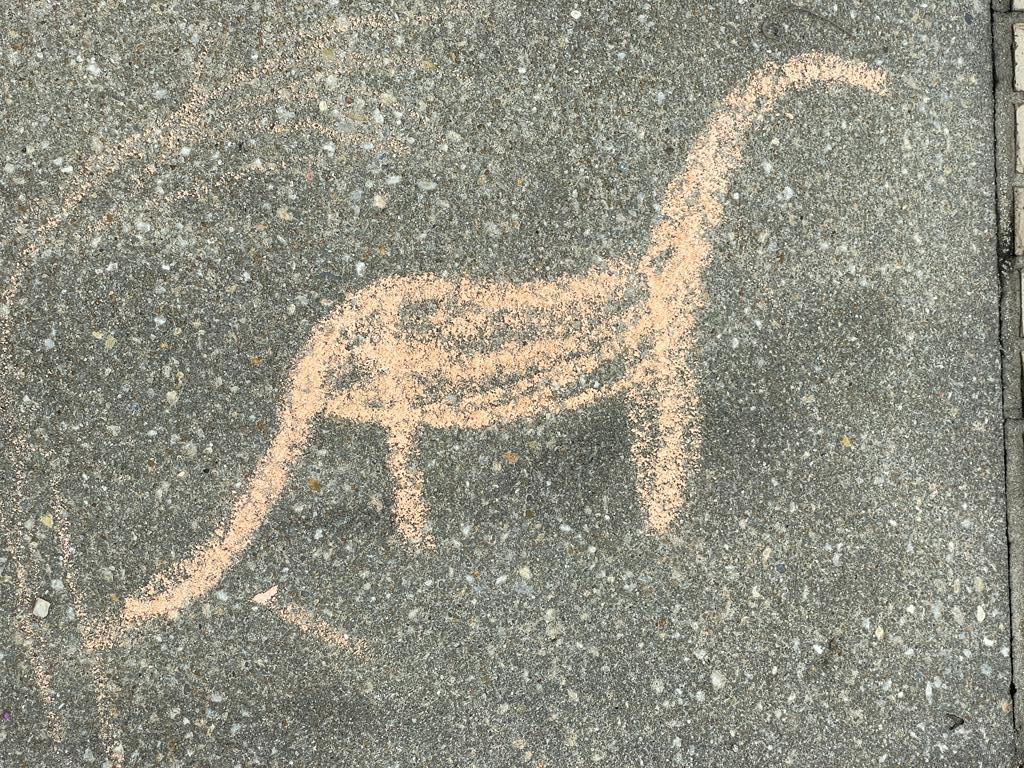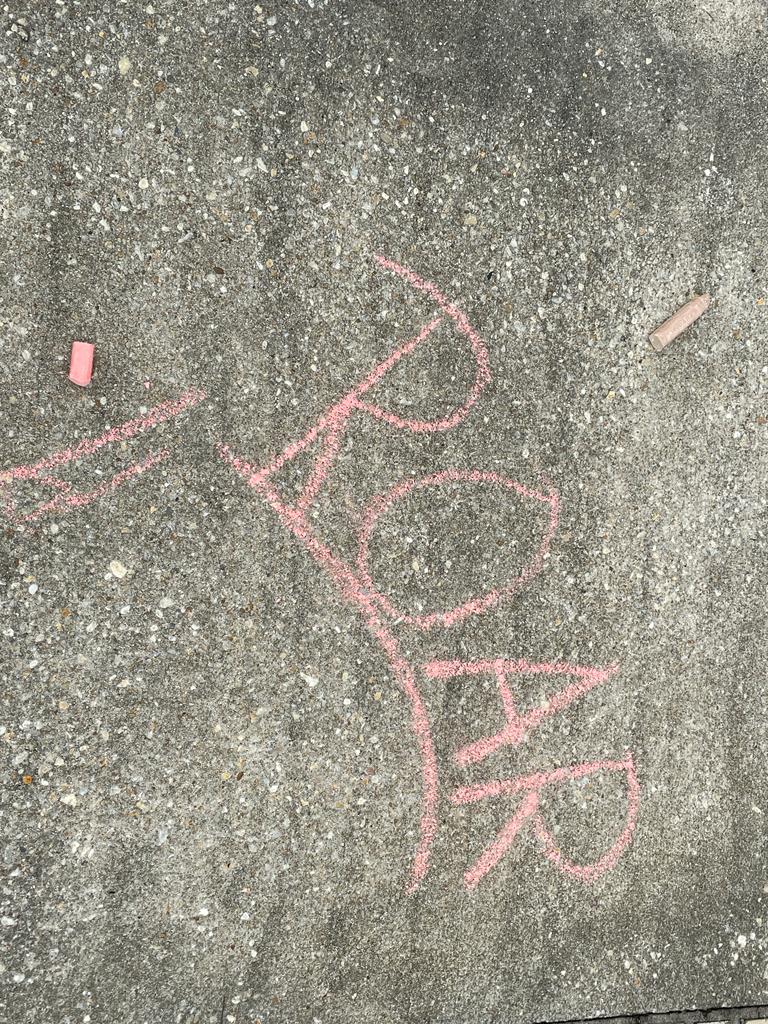 As you can see, this event was very special for many reasons. I feel so grateful and lucky to have a friend like Tonnye and also for being able to have this wonderful opportunity, which became a very special memory for my debut year. I'm thankful to all the families who attended the event, I hope they enjoyed it, that they liked Santiago's story and its message.
As for you, thanks so much for reading and for letting me share my journey with you.
Cover photo by Cup of Couple.