I was lucky that my first book related event in my town (Anderson, SC) happened in the Anderson County Library – Main Branch. It was a dinosaur-themed family night on November 15th, 2022 and it was so much fun!
In August 2022 I met the library's director, Annie Sutton, and we discussed the possibility of having Santiago's Dinosaurios launch in Anderson at the library. In the coming months, I worked with Ms. Kate Walker and Ms. Brianna Jones to make it happen. And let me tell you the staff at the library is wonderful and kind, and I felt their encouragement and support for me and my book right away.
As a way to promote the event, the library team created a Facebook event, flyers to give away at the library and they also wrote an announcement in the local newspaper, which was really exciting. In addition to this, they set up an interview with Fox Carolina. That was an amazing and unexpected surprise!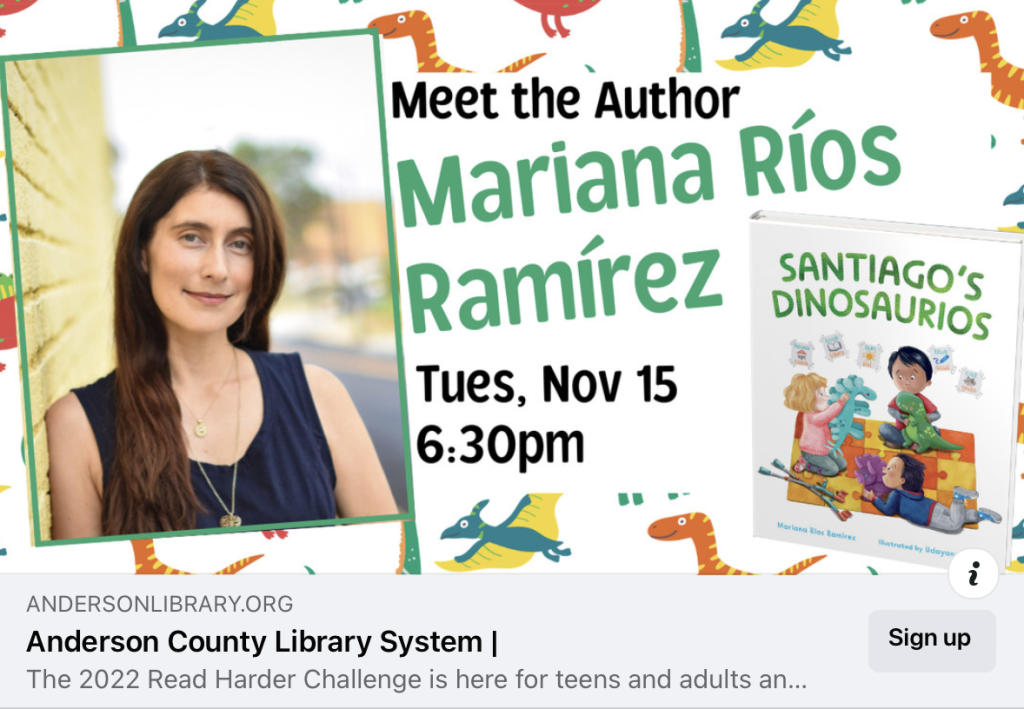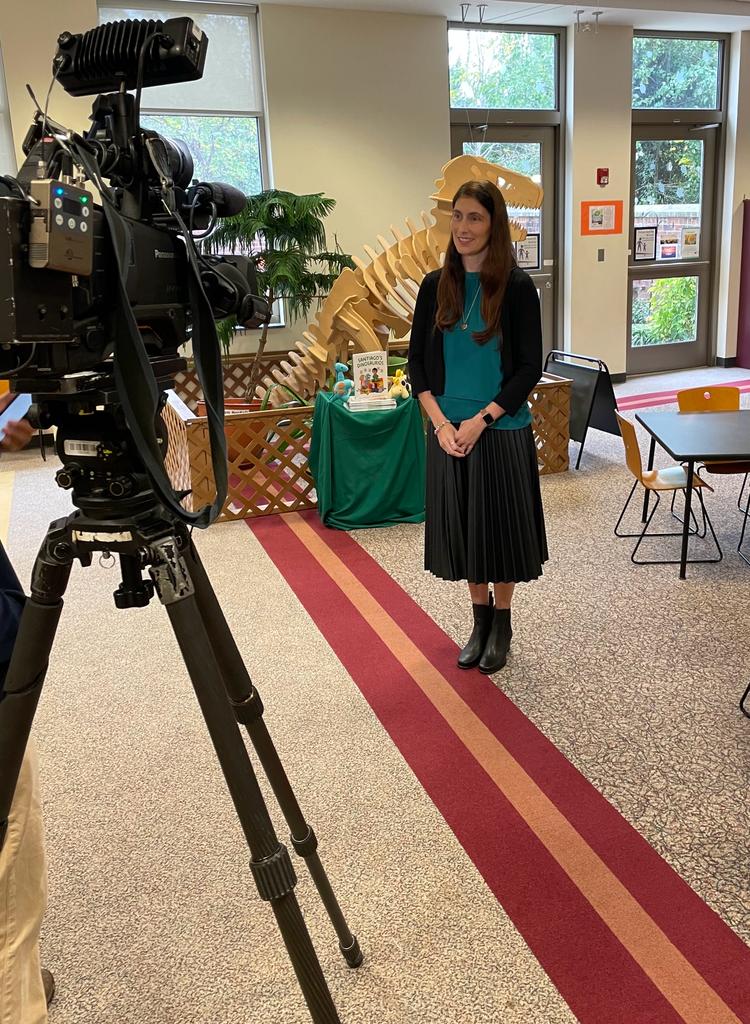 On the day of the event, my family came along and we met several of our friends at the library. I was happy to see dear faces there and to meet new people as well. The first thing was the read-aloud of the book, and it was nice to see the children gather near me so they could see and listen to the story. Afterwards, there were books for sale, which I signed for the families. In addition to this, there were many dinosaur theme activities organized by the library. Some of the activities were related to the book, and they were designed by Molly Ippolito. Molly's amazing and she even created the teaching guide for Santiago's Dinosaurios! You can check it out on my website.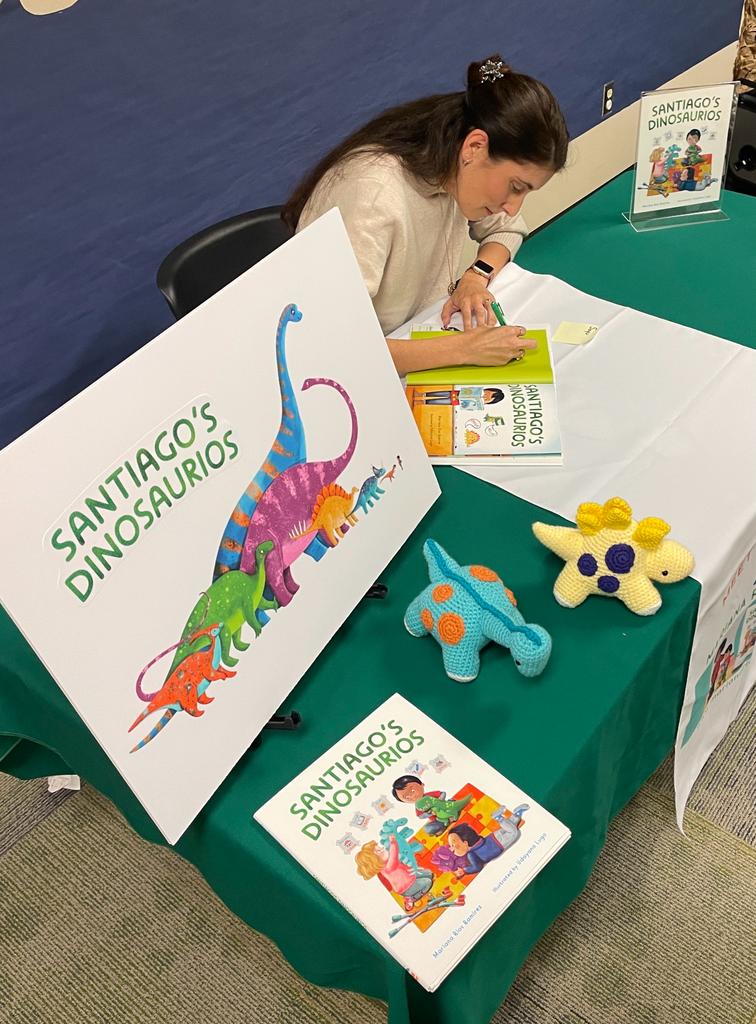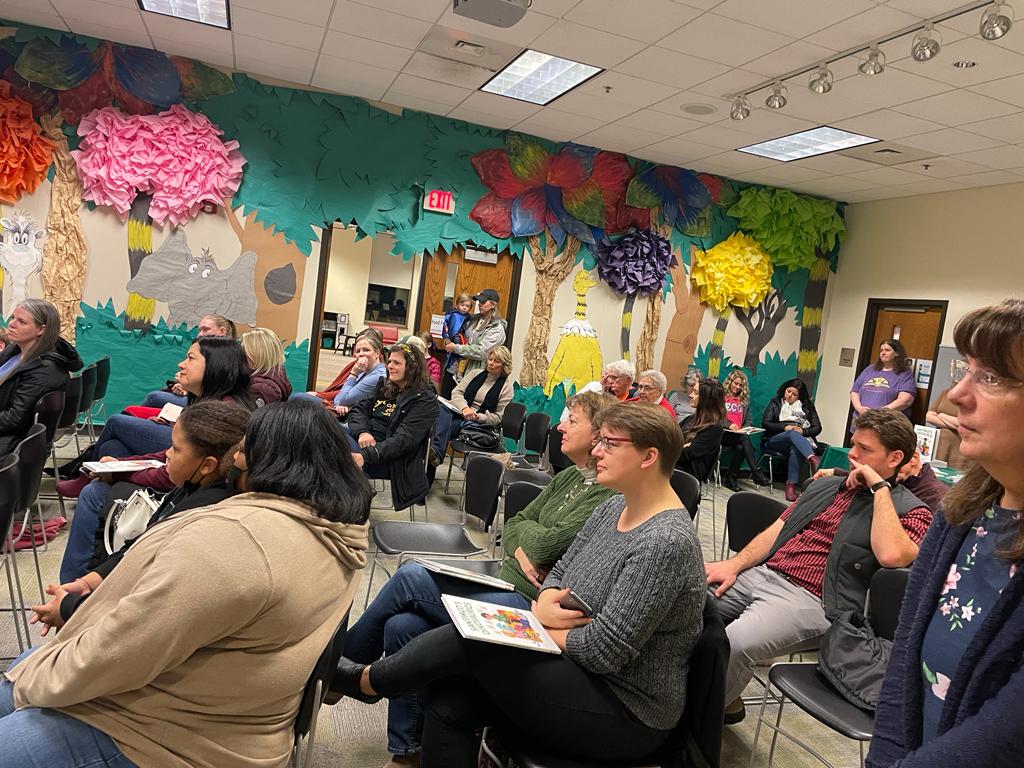 To wrap up such a special day, my book club friends organized a dinosaur themed dinner for our monthly meeting which happened to be on the very same day. Several of the book club ladies came to the library to support me and then we met for our girl night. It was such a sweet moment! They made me feel really special and loved. Isn't that letter board the cutest?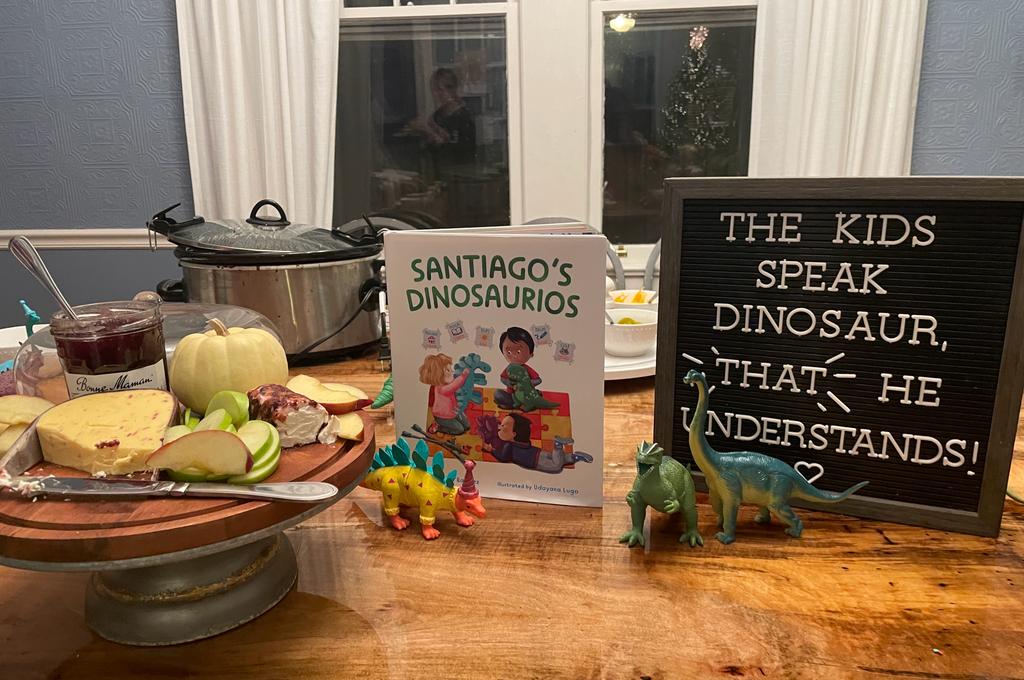 As you can imagine, November 15th is another special day that I will treasure forever. It was the day in which Santiago's story was introduced in my community and that meant a lot to me. I'm so thankful for the kind friends and people who have supported my dream along this journey. Thank you for reading!
Cover photo by Cottonbro.