Santiago's Dinosaurios is finally out in the world 🎉🦕🦖
Publication date was last Thursday October 27th, and since then I've had very special days. I will surely write a post about what publication day was like and what has happened during these past days.
For now, I just want to share that this weekend I found this amazing surprise in the local newspaper The Electric City News. Look!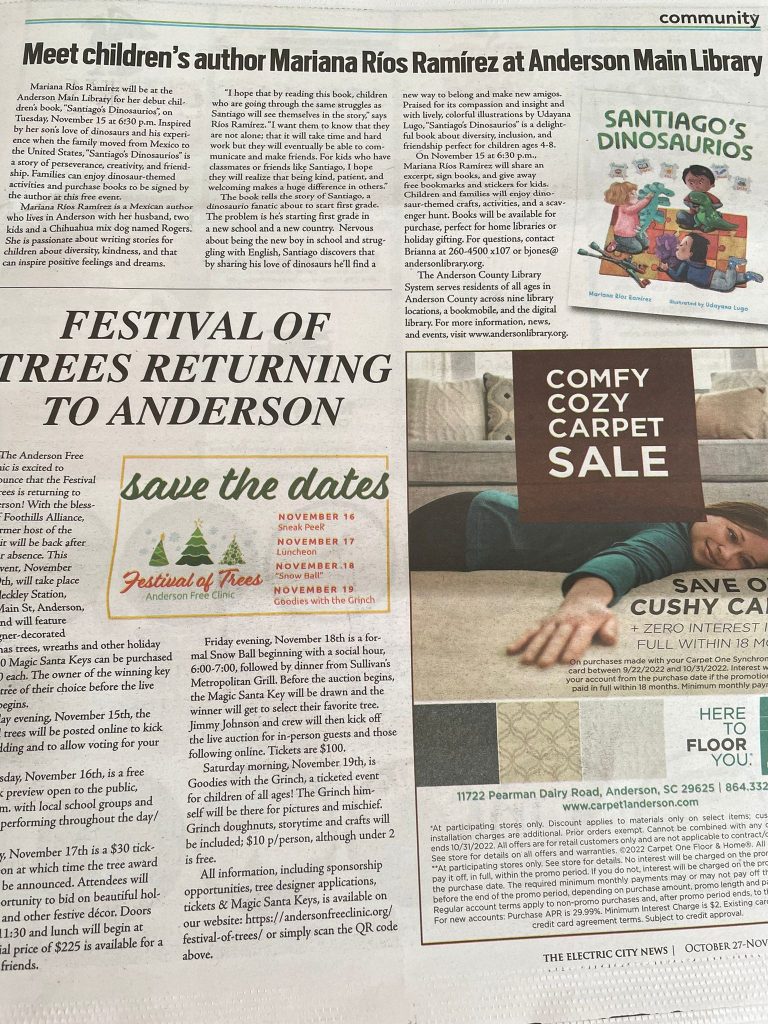 As you can see, my local library, Anderson County Library, has organized a Fun Family night filled with dinosaur books and activities to celebrate Santiago's Dinosaurios.
I'm very happy and thankful to have the opportunity of sharing my book with my community. I'm looking forward to this wonderful day. Can't wait! 🎉🦕🦖
Cover photo by Rovenimagescom.