Christmas is without a doubt my favorite time of the year, full of anticipation, warmth and illusion. I not only love what Christmas represents (the birth of Jesus), but also the joy around it from gorgeous decorations to Christmas carols, family reunions and friends gathering together around delicious meals.
I was lucky to have two wonderful book signing events during December, and Christmas season definitely added a special magic to them. 🎄 🎅
My first event was at Mc Dowell's Emporium, a charming independent bookstore in Anderson, SC on Saturday December 10th, 2022. It lasted from 1:30 to 4:00 pm. The place was beautifully decorated for Christmas with a gorgeous Christmas tree and a cozy fire. The cute room where the book signing took place looked like the inside of a cabin. I had a wonderful time there, and I got to see some friends.
Mc Dowell's Emporium isn't only the place to find new and used books of all kinds (some by local authors), but you can also discover many other treasures, such as handmade postcards and watercolor art gifts. Ms. Judith is really sweet and it was a nice experience to work with her for this event. I'm very grateful that she invited me to come to her lovely bookstore and I'm happy to say that, if you're interested, you can find copies of Santiago's Dinosaurios in her store.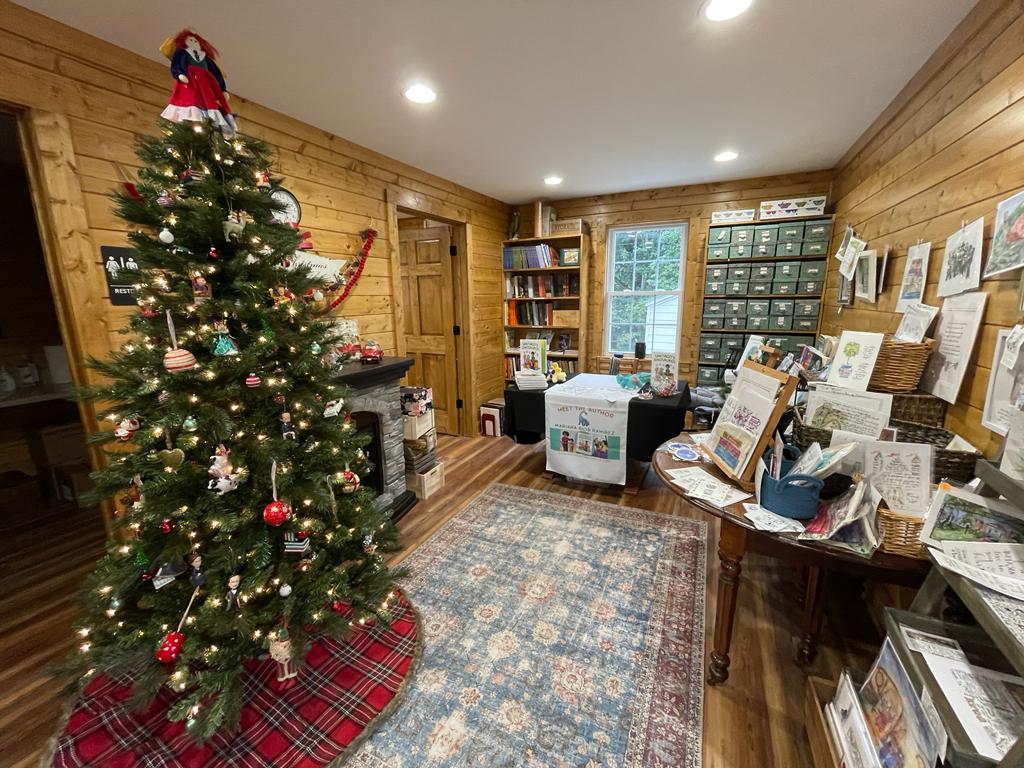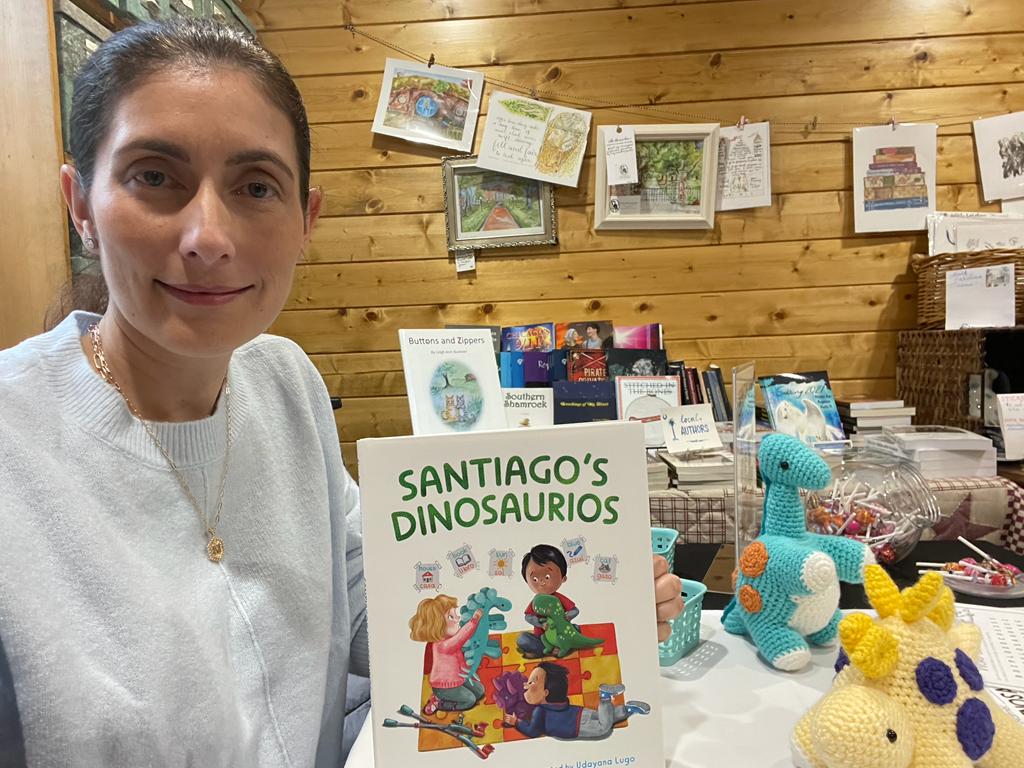 That weekend in December was quite busy, since on Sunday December 11th I had another book signing event. This one was organized by one of my dearest friends, Alexandria S. and it had all the Christmas vibes with a touch of "dinosaur" fun.
From the moment Alexandria heard my book was coming out in October, she told me she wanted to have an event for Santiago's Dinosaurios at her home and that she would invited her neighbors and friends. I was amazed by the amount of kind people who stopped by to say hi and to buy a book for a grandchild, niece or nephew. Alexandria's friends were all so sweet and encouraging and I'm very grateful and touched by the love I received that day.
Something else that was very special was that my son Pato was with me that day. He felt very proud when I told everyone that his experience when moving to USA was what inspired Santiago's story. I loved sharing that moment with him.
Thank you, Alexandria, for such an unforgettable afternoon! 🦖 🦕
Cover photo by Nubia Navarro.